You cannot escape the beauty and mystique of the Mother Town on days like yesterday. A hazy, shimmering August morning is the perfect answer to Tuesday nights abberation at Macclesfield which shattered the ten days of glorious optimism that had gripped us all.

I started the day with a complete slut of a breakfast at the 'Strawberries' Cafe on Hamil Road. Bacon, Sausage, egg, black pudding, mushrooms, bean, tomatoes, three rounds of bread & scratch and a mug of coffee. All for £3.95. Pornography for the connoisseur of the traditional English fry-up. Every single mouthful was pure heaven.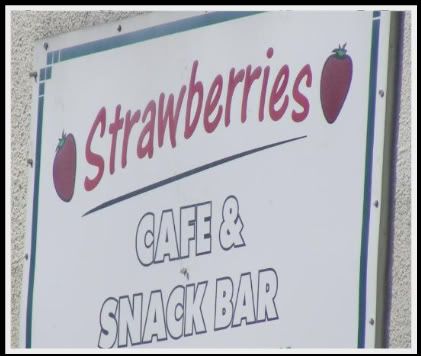 Stomach satisfied, hangover chased away, I'm back on the Hamil Road and into Burslem Park – immaculate, pretty and a million miles from most peoples perception of Stoke-On-Trent – for a ciggy and a flick through The Sentinel. Nice article on our FA Cup win over Everton in 1996 to read, and memories of that awesome mid 90's team come flooding back. Foyle, Naylor, Guppy, McCarthy, Porter, Bogie. Legends everywhere you looked. Its time for a drink.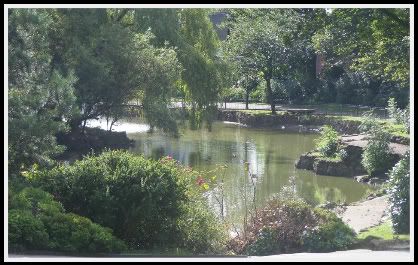 Its the Bulls Head for me. Titanic Ales in abundance, and I settle down for three or four pints of the Steerage. There's already some Darlington fans in there, Campaign-For-Real-Ale blokes who were in here last time Darlington visited in March. I recognize the curly haired bloke with the beer gut. This time they've got some sort of 'Pub Of The Year' plaque, and disappear outside with the Landlord for a few photo's. There's a BBQ going on at the back, but I can't be bothered with that, bellys still full and the beer is going down nicely. Andy McCormack – Editor of 'Derek, I'm Gutted!' – comes in and shares his usual dry wit, everybody is relaxed, everybody is chilled. Surely we can beat Darlington?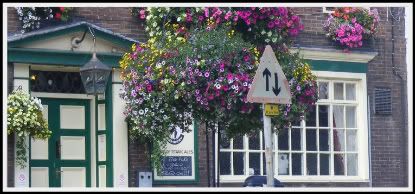 It's two o'clock and I'm making my way to 'Tommys'. It's lilac and now serves food, but the beer is still nothing to shout about. Still, it's busy – kids running around everywhere, folk checking out what's happening in The Ashes on their mobiles, the doom-and-gloom merchants telling everyone who cares to listen that our defeat at Macc is the beginning of the end and we're no better than we were last season. I settle for a Carling Extra Cold, and manage to fit three of these in before making my way round to The Bycars End.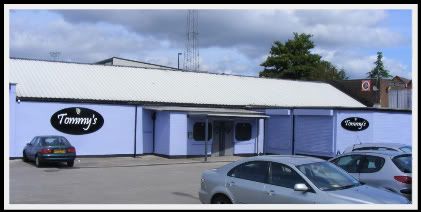 The footall isn't great, Vale give us a stuttering performance, however, we are the better team and deserve our 1-0 victory. Darlo manage to waste a penalty, the ball blasted hideously wayward into the Hamil Road End. The final whistle comes and the relief of gaining are first league win of the season is tangible amongst the Vale faithful. Do I have time for a couple of beers before heading home? Yes I do, and it's back to 'Tommys'.

The sun is still blazing as I head for home. It's been a lovely day. Burslem at it's finest.

Click here for the full match report…



Have you ever thought of writing about Vale?
Here's your chance! Vital Port Vale is soon to undergo a major revamp and we are looking for people to contribute match reports, news articles, gossip, rumours, rants, raves, photos, confessions of player stalking, tales of woe and stories of unbridled joy!

We want you to share your 'Vale experience' of the 2009/10 season…

If this appeals to you then email the Editor at:

portvale.vitalfootball.co.uk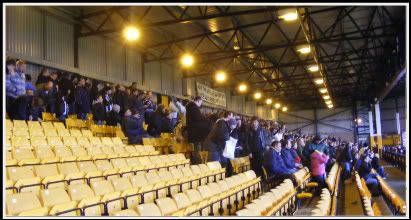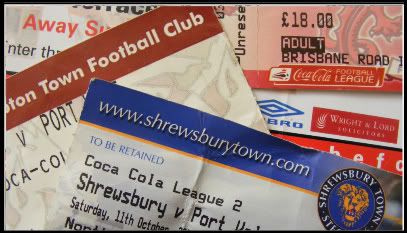 Become part of Vital Port Vale…
Click here to register your free account and add your voice to our forums, and comment on our articles. The Vital Network also offers prizes to its members! Click here to discover more…