The Port Vale experience is much akin to surveying the wreckage of a car crash. Its purely morbid curiosity that keeps you turning up, viewing the utter carnage even though you know it constitutes little more than unhealthy voyeurism. An endless maelstrom of overwhelming pain. It's enough to turn you to drink.

We all know who's to blame. Its our machiavellian board of directors fuelling this endless distress which shocks your sytem to the very core, like watching an unfaithful lover cheat on you over and over again. Them and Dean Glover, who is so alarmingly out of his depth in football management he must be suffering The Bends. I pity the fool.


Macc And Us…
They've already disgraced us twice this season, both times at Vale Park. September saw them winning 4-1 in the league, November saw them dump us out of The FA Cup with a 3-1 victory.

Its just wrong. Spiteful, hateful wrongness. Shane Tudor was spot on with his comments about Macc, its just a shame that the same applies to us.
Macc Town Team News:
For all the latest from Vital Macclesfield please click here…
Player to watch: Richard Walker…
Docile centre-half who had a sorry spell at Vale Park. Would he get a game with us at the moment? Quite possibly.
Port Vale Team News:
Glover has brought in a new striker on a one month loan from Carlisle. Kevin Gall is our fella. Click here to learn more…

Kyle Perry has been told he won't be offered a new contract in the summer. It comes as little surprise, the ex-Chasetown striker has yet to score since joining 13 months ago (it was not his goal against Morecambe) and really hasn't been in the least bit impressive during his time at Vale Park.

Marc Richards missed the game against Lincoln due to a sore hip, but will possibly be in contention for this game.

Click here for full squad details…

Vital Vale line up: Anyon(GK), Griffith(RB), Owen(CH), Prosser(CH), Collins(LB), Dodds(RM), Ahmed(CM), Howland(CM), Edwards(LM), Richards(CF), Gall(CF)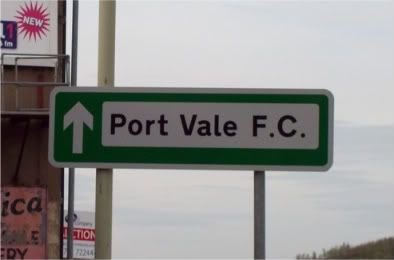 Player to watch: Kevin Gall…
Our new on-loan striker has not enjoyed a particularly productive time at parent club Carlisle Utd, and didn't exactly turn the world around during a loan spell at Lincoln City earlier this season, but I'm confident he'll give us just what we need…
Join Us…
Not a member of Vital Port Vale yet? Click here to find out how you can register your own unique account…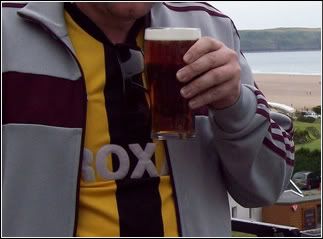 Match Prediction:
Macclesfield 3-5 Port Vale Its going to be one of those games, I can just sense it. Mindless entertainment.
Next Fixtures…
Saturday 28th Feb Luton Town (H) 3pm
Tuesday 3rd March Accers Stanners (A) 7.45
Saturday 7th March Bournemouth (A) 3pm