Its all about keeping the faith. Regardless of the way the sacking of Lee Sinnott was handled by the Board, regardless of the fact that Dean Glover and Andy Porter don't possess the experience and – in the case of Glover – certainly not the ability to steer through stormy waters we, The Fans, have to keep faith with the club. What other options are there?

Its hard to guess just how the players will react on Saturday. Will they stand up and be counted, or will they fold like wet cardboard? After three straight league defeats confidence must be low in the dressing room, and surely the events that have taken place over the past couple of days can't help.

Still, strength through adversity as they say…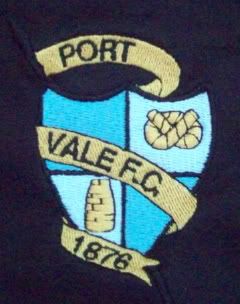 Bill Bratt Says…
Speaking to BBC Radio Stoke Vale Chairman Bill Bratt had this to say about Lee Sinnott:

'We took a chance, we thought he could do the job and he certainly talked the talk… this job has been a learning curve for him, but we can't afford learning curves, we need results. As a football club we have gone backwards on the pitch.'

Striker Marc Richards, also speaking on BBC Radio Stoke added:

'We're the people that are paid to go out there and perform,' he said. 'And, in the past couple of weeks, we haven't done that.
'Someone needs to go in the end and obviously the manager was the first person to leave.'

Good bit of observation there Marc…

Gillingham Team News:
Like us Gillingham brought in a Manager from non-league football after a poor start last season, and like us ended up relegated. Gillingham are currently three points better off than us, but have lost their last two outings – including a 7-0 hammering at the hands of Shrewsbury.

For all the latest on Gillingham visit Vital Gillingham

Player to watch: Simeon Jackson…
A pacey striker who gave us some problems last season, but also missed a penalty at Vale Park.

Click here for a profile on Simeon Jackson.

Port Vale Team News:
With Sinnott now gone what is the future for the Chasetown pair Chris Slater and Kyle Perry? Neither really look good enough for league football, and it will be interesting to see how Porter/Glover handle them. I wouldn't be surprised to see both omitted from the squad.

Keeper Joe Anyonwas dropped by Sinnott in favour of Chris Martin for the Macc game, and will doubtlessly expect to be playing on Saturday.

Shane Tudor made a brief substitute appearance on Saturday and should be in contention tostart the game, as should left winger Paul Edwards who has yet to make an appearance this season due to injury, but has sat on the bench for the last two games.

Defender John McCombe will hopefully be back after missing Saturdays game against Macc. Skipper Sam Stockley has also been missing through injury, and although his form hasn't been great this season we'll need a strong leader on the pitch.

Up front it hasn't really happened for Marc Richards and Luke Rodgers over the last few games and its maybe time for a change. I'd like to see Louis Dodds playing off Richards with Rodgers on the bench.

Vital Vale Line up:- Anyon(GK), Stockley(RB), McCombe(CH), Prosser(CH), Collins(LB), Tudor(RM), Griffith(CM), Taiwo(CM), Edwards(LM), Dodds(CF), Richards(CF)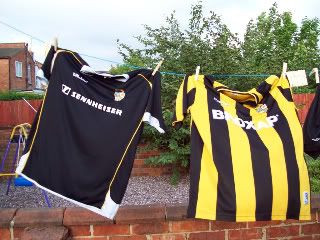 Player to watch: Shane Tudor…
I really hope he gets the opportunity to start. He had a woeful campaign last season and was rightly dropped before injury prevented him from a shot at redemption with the Fans. Now would be an ideal time for Tudor to show us just what he's all about.
The Priestfield Stadium…
Its a hell of a trek down to Kent, and awaiting 'away' Fans is the joy of an uncovered stand open to the elements. Lovely. Hopefully the weather will be kind, if not come prepared.

The ground is easily accessible from the town centre, and is just ten minutes away from the railway station – simply turn left outside the station and you'll come across Priestfield Road.

Pub wise there is the Livingstone Arms which is approx. 100 yards from the 'away' end, and is considered the 'away' pub.

Tickets cost £20 for adults, £15 for OAP's, £10 for the under 16's and £6 for the under 11's.
Match Prediction:
Gillingham 2-2 Port Vale This may be a tad optimistic given our current state of affairs, but I don't think we are any worse than Gillingham, and if the players can focus themselves and dig in then we should expect something from the game.
Next Fixture…