It was all ticking along nicely yesterday. The sun was shining, there was a decent enough boozer near the ground where both sets of fans could jolly along together watching the Merseyside derby, and the chippy just over the road was more than acceptable.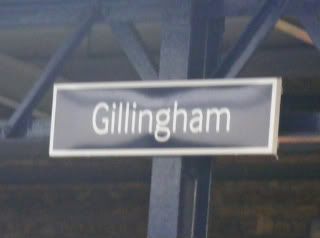 Unfortunately this was all ruined at three o'clock when a game of football broke out at the Priestfield Stadium – although I should point out that I'm using the term 'game of football' loosely.

This was a turgid, drab afffair lacking any excitment and devoid of any skill or craft. Were it not for the weather the ground would probably have emptied after twenty minutes. It was non-league stuff from start to finish.

The game was settled midway through the first half by a John McCombe own goal. Vale gave away a free-kick out on the Gillingham left, and surprise surprise we were unale to deal with it, resulting in McCombe heading past Anyon at the far post.

The task facing Dean Glover and Andy Porter, or whoever ends up as 'Manager', is enormous – but we all knew that anyway. We don't have a single player in the squad capable of pulling strings and dictating the game, and as a consequence we cannot give any kind of service to the wide players or the strikers. Apart from a ten minute period late on we really didn't give Simon Royce in the Gillingham goal much to do.

We lined up with Anthony Griffith and Ross Davidson in centre midfield and despite their honest endeavour they never got a grip on the game. Their passing was appalling – Davidson in particular. Griffith spent the whole game hacking at the ball and players legs in true pub footall style. I lost count of the amount of times these two found a Gillingham player or the crowd with their 'passes'.

Luke Rodgers led the forward line with Marc Richards playing so deep he was virtually a midfielder. It didn't work. Richards had hardly any influence on the game, Rodgers found himself chasing useless punts up the pitch and challenging for aerial balls against defenders three times his size.

Were there any positives? Yes, Lee Collins was superb alongside McCombe in the centre of defence, and James Lawrie looked like he could make something happen in his brief substitute appearance out wide right. There is absolutely nothing else to shout about from yesterday.

Vale now find themselves 18th in the table after four straight league defeats and confidence looks shattered on the pitch. Thank god for luton and Bournemouth, two reasons why we won't be playing in the Conference next season.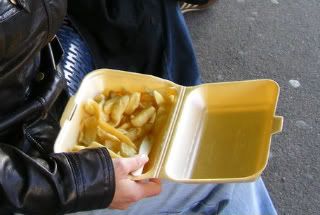 For images from the game click here , for the report from Vital Gillingham click here




Player Ratings
Joe Anyon 5
Didn't really have a great deal to do, but lacked any conviction when called upon.
Sam Stockley 6
Returned to the side after injury without the Captain's armband and did ok. Marshalled the defence and justified his inclusion.
Luke Prosser 5
He's not a left-back is he? Never looked comfortable.
John McCombe 6
Scored the only goal of the game, unfortunately in his own net.
Lee Collins 8
Our best player by miles, too good for this league.
Shane Tudor 6
His first start for god knows how long and clearly lacks match fitness. Some nice touches, but will need more games before he can start making an impact.
Anthony Griffith 4
Poor performance really. Flew into tackles as usual, did absolutely nothing with the ball at his feet, as usual.
Ross Davidson 4
Full of running and never gives up. Can't pass a ball to save his life unfortunately.
Simon Richman 4
An anonymous display, was replaced by Dodds in the second half.
Marc Richards 5
Played in a deeper role and it simply didn't work.
Luke Rodgers 5
The usual from Luke, never stopped running but the service to him was abysmal.
Louis Dodds 6
Fashioned a great opportunity for himself late on, but his shot was tame. Lively.
James Lawrie 6
Played out on the right and had a bit of an edge about him, should be in contention for a place in the starting line up next week.
Sinnott's worse signing? Probably.