Everything you need to know for your visit to Vale Park, from where to get yourself a decent pre-match pint to where to go if you fancy a night out in Stoke-On-Trent…
Where Are We?
Vale Park is situated in Burslem, Stoke-On-Trent. Burslem – the Mother town of the potteries – is located to the north of the city and is widely regarded as one of the prettiest towns in the British Isles.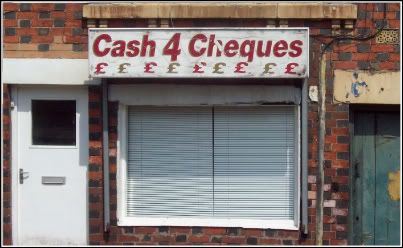 The Address…
Port Vale Football Club
Vale Park
Hamil Road
Burslem
Stoke-On-Trent
ST6 1AW

Main Tel.no: (01782) 655800
Ticket office: (01782) 655832


A Brief History Of Vale Park…
Back in 1944 the Board at Port Vale had a dream…

…To build a stadium like no other, a footballing cathedral where 70,000 fans would be treated to the awesome Valiants slaying all that came before them.

It was dubbed 'The Wembley Of The North'.

Unfortunately this proved to be a tad ambitious. The cost of such a project was never thought through properly, and amid rising costs the Board were forced to 'downsize' the scale of the stadium. Vale Park finally opened in 1950 with a capacity of 40,000. Today Vale Park has an all-seater capacity of 23,000.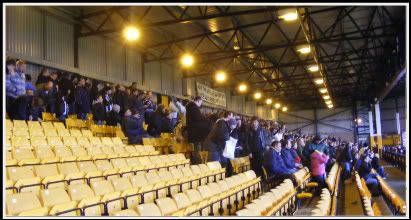 How Do I Get There?
Travelling from the north or the south you'll find Stoke-On-Trent at Junctions 15 and 16 of the M6. Once you have left the M6 you will pick up the A500, which runs right through the city. From there you need to follow signs for Tunstall/Burslem.

If you are travelling from the east then you need to leave the M1 at junctions 23a or 24, then take the A50 into Stoke. The ground is well signposted once you have arrived in Burslem.

Match day parking is available at the ground, and there is also the Co-op car park next door which is used for match days. Both will cost you £4.


Travelling By Train…


If you are travelling by train then you need to bear in mind that Burslem is a good four miles from Stoke-On-Trent train station. Closer to Burslem is Longport Station which is a 15 minute walk from Vale Park. Trains leave from S-0-T station to Longport on a hourly basis (34 minutes past the hour).


Fancy A Drink Before The Game…
'The Bulls Head' in Burslem town centre (St.Johns Square) is 'away' friendly and serves the excellent local Titanic ale. Well worth a visit. Other than that you'll find most pubs in Burslem carry a 'Home Fans Only' sign outside.

'Tommy Cheadle's', which is located at Vale Park allows 'away' fans in, but offers little to interest the beer connoisseur – although it is currently undergoing a revamp for the 2009/10 season.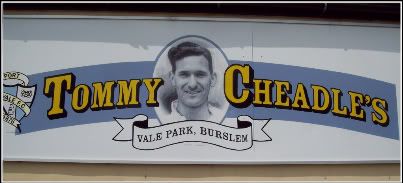 If you arrive in Burslem as part of a mob then you'll more than likely find yourselves directed into The George Hotel (The jojo tell) on Swan Square, a lifeless and uninviting place that should be avoided at all costs.


What About Food?
You'll find all the traditional football ground fayre at Vale Park – burger vans, pies which aren't warm enough, etc. If you are looking for something a little more substantial try 'The Strawberries' Cafe on Hamil Road for a decent fry-up, and just 200 yards from the ground.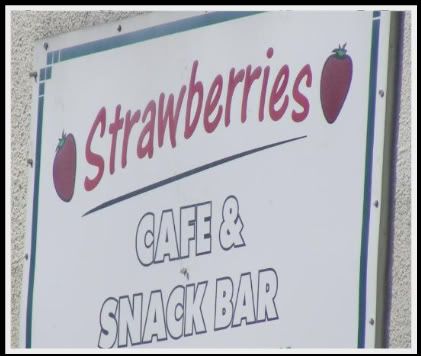 Whilst you're here you should try the local delicacy – Oatcakes – and Hamil Road Oatcakes, a mere 100 yards from the ground is as good a place as any to make your purchase.


Where's The Away End?
The Hamil Road End is where away fans are seated, and can hold approximately 4,500 supporters. Straight forward enough to find as, naturally, its facing you as you come off the Hamil Road.

Entrance costs £19 for adults, with the usual concessions available.


Fancy A drink After The Game?
Then Hanley (duck) is the place for you! Just under two miles from Burslem, Hanley is S-O-T's city centre.




Hanley provides all the joys of the city centre experience. Theme pubs blasting out loud music with menacing looking bouncers on the door, kids staggering around wired up on alcopops, and the constant wailing of police and Ambulance sirens. Trinity Street is where all this is happening, and is a must for all visitors to Stoke-On-Trent.

A point that should be taken into consideration by visiting fans is that Hanley is a Stoke City stronghold, so if you do fancy a few beers and a bit of a shanty then bear in mind that you are doing so amongst our nearest and dearest, and as you are probably aware they are not noted for their hospitality.

When you've had enough of Hanley the train station is just a two mile taxi journey away.