Aldershot 1-1 Port Vale
The solid start that Vale have made to the new season under Micky Adams continued yesterday with a draw at Aldershot.

Rob Taylor gave us the lead on 24 minutes, beating two players before firing home, but Vale were unable to keep hold of the lead, and Louis Soares grabbed the equaliser for Aldershot shortly before half-time.

Aldershot had the better of the game, and would consider themselves unlucky not to have won the match, our hosts had by far the better of the chances, however we are made of sterner stuff these day, and no longer wilt under the merest pressure as we have done in the previous three seasons.

The new spirit and attitude that Micky Adams has brought to the Club is typified by Skipper Tommy Fraser. A vocal midfield general – and the Grandson of 60's gangster 'Mad' Frankie Fraser – who is more than happy to 'mix it' with the opposition if needs be. Yesterday saw a demonstration of Tommy's commitment to the cause before the game had kicked off, coming out of the tunnel with horns locked with the Aldershot Captain John Halls.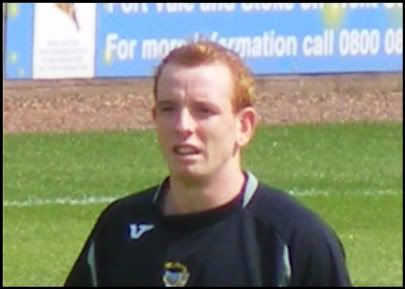 Come and have a go if you think you're hard enough!

It's good to see. For far to long we have been a team that has easily been bullied and intimidated on the pitch by opponents, and in Leagues 1 and 2 you really do need to show some backbone, particularly on your travels.

Vale have now lost just one of the opening seven games, although we have won just two. It's still a very positive start for us, and you can only feel that things are going to get better. Roll on Bury next Saturday…



Have you ever thought of writing about Vale?
Here's your chance! Vital Port Vale is soon to undergo a major revamp and we are looking for people to contribute match reports, news articles, gossip, rumours, rants, raves, photos, confessions of player stalking, tales of woe and stories of unbridled joy!

We want you to share your 'Vale experience' of the 2009/10 season…

If this appeals to you then email the Editor at:

portvale.vitalfootball.co.uk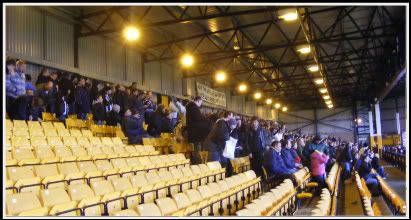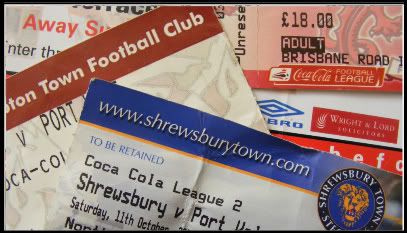 Become part of Vital Port Vale…
Click here to register your free account and add your voice to our forums, and comment on our articles. The Vital Network also offers prizes to its members! Click here to discover more…